Key Details
In Numbers
Duration: September 2021 - November 2022
Size: 102,967 sq. ft
The Collaborators
Project manager: Venture Projects
Architect: Fletcher Rae Architects
Construction: McLaren
Project Introduction
Status: Live
Deeside Industrial Estate in Flintshire, North Wales, is a modern, high skills driven area with ambitions to be recognised as a centre for advanced technological excellence on a world scale. It is fully let on the existing built estate, which has given the site owner the confidence to provide further much-needed industrial and warehouse space, the development of which is being project managed by Venture Projects.
Deeside63 will offer 63,205 sq. ft on 3.55 acres, while Deeside40 will provide an additional 39,762 sq. ft on two acres. Market requirements in the area are showing strong demand for modern, highly specified sustainable space, and Deeside40/63 are expected to meet that need.
Designed by Fletcher Rae Architects, the two, single-storey, highly sustainable warehouses have been designed to reduce waste and embodied carbon as far as practically possible during construction. Low environmental impact strategies include consideration of materials, disassembly, and functional adaptability, which have all been incorporated. With sustainability at the heart of the design, the units are being constructed to include solar panels, as well as rooflights to reduce artificial lighting demand and improve wellbeing.
The units are on track to be Net Zero carbon at the point of end use, and will feature scaleable EV charging, with the intention to futureproof the units for tenant occupation, dedicated pedestrian and cycle routes will link the site to local neighbourhoods, while secure and weatherproof cycle storage and changing facilities are designed to encourage active travel. The scheme layout and design will feature green spaces, and a 'biodiversity zone' to encourage exercise and active travel. An Indoor Air Quality Plan will also be considered to encourage a healthy internal environment.
The scheme is expected to achieve an EPC rating of A+ and is on target for BREEAM Very Good.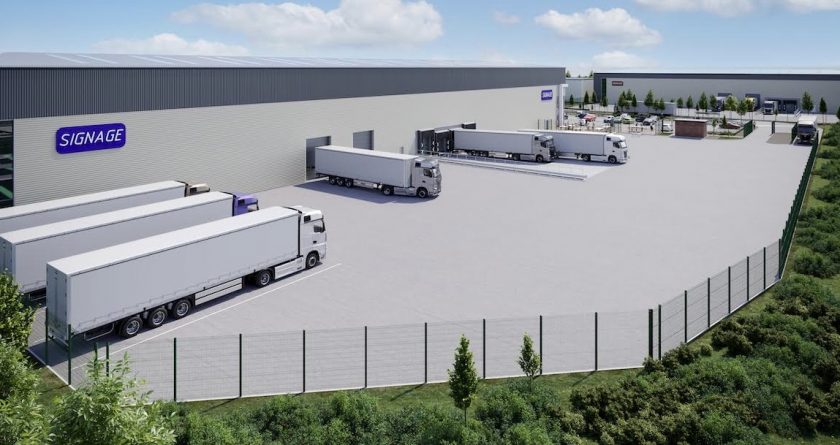 Project Update
Sep 15, 2021
Permission to replace old structures is granted
Our Venture Projects team is appointed to provide project management services at Deeside Industrial Estate, as two new industrial warehouse / logistics units gain planning permission.
The existing structures (pictured) will be replaced with new sustainable industrial warehouse or logistics schemes, to be constructed to the highest possible environmental standards.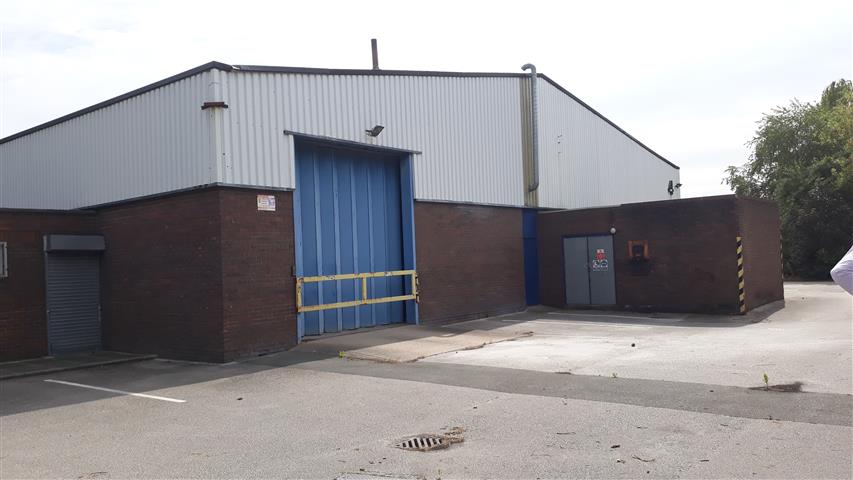 Project Update
Apr 12, 2022
Officially ground breaking
With demolition, remediation and earth works now complete, the project has now officially broken ground.
The delivery of these much-needed speculatively developed units with practical completion due in Q4 2022.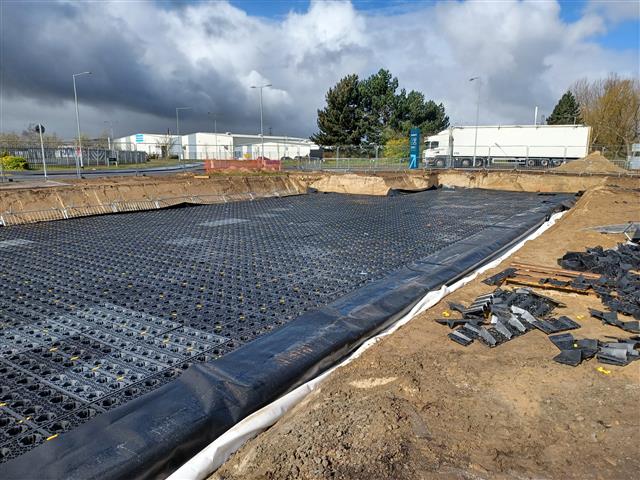 Project Update
Mar 14, 2022
Now the real work begins
Work on 102,967 sq. ft of speculative development across two state-of-the art industrial / distribution units on Deeside Industrial Park in Flintshire begins.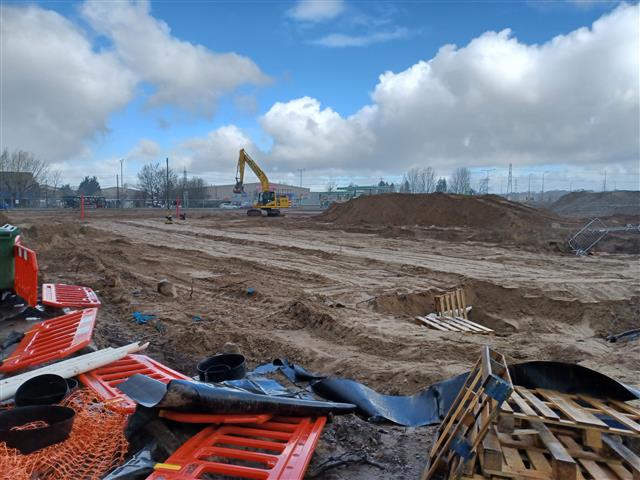 Project Update
May 3, 2022
Clever advance-procurement strategy
By working with McLaren and placing pre-orders, the procurement risk for the steel packages on the two Deeside warehouses has been mitigated.
Materials and costs have already been secured and the frames for the warehouses are going up slightly early.
Pictured here, (L-R: Richard Taylor, Partner, Venture Projects, Workman, Joel Casstles, Project Manager at McLaren Construction, Peter Fishwick, Associate, Venture Projects, Workman) some of the team are onsite at Deeside in May 2022 as the first steel frame is completed.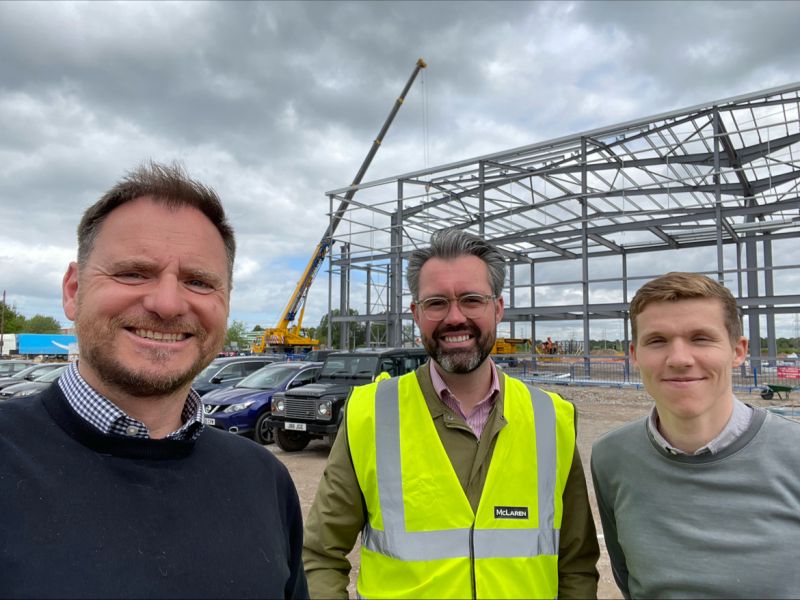 Project Update
Jun 16, 2022
Raising the roof
Edge protection netting is installed on the steel frames to enable the roof to be constructed.